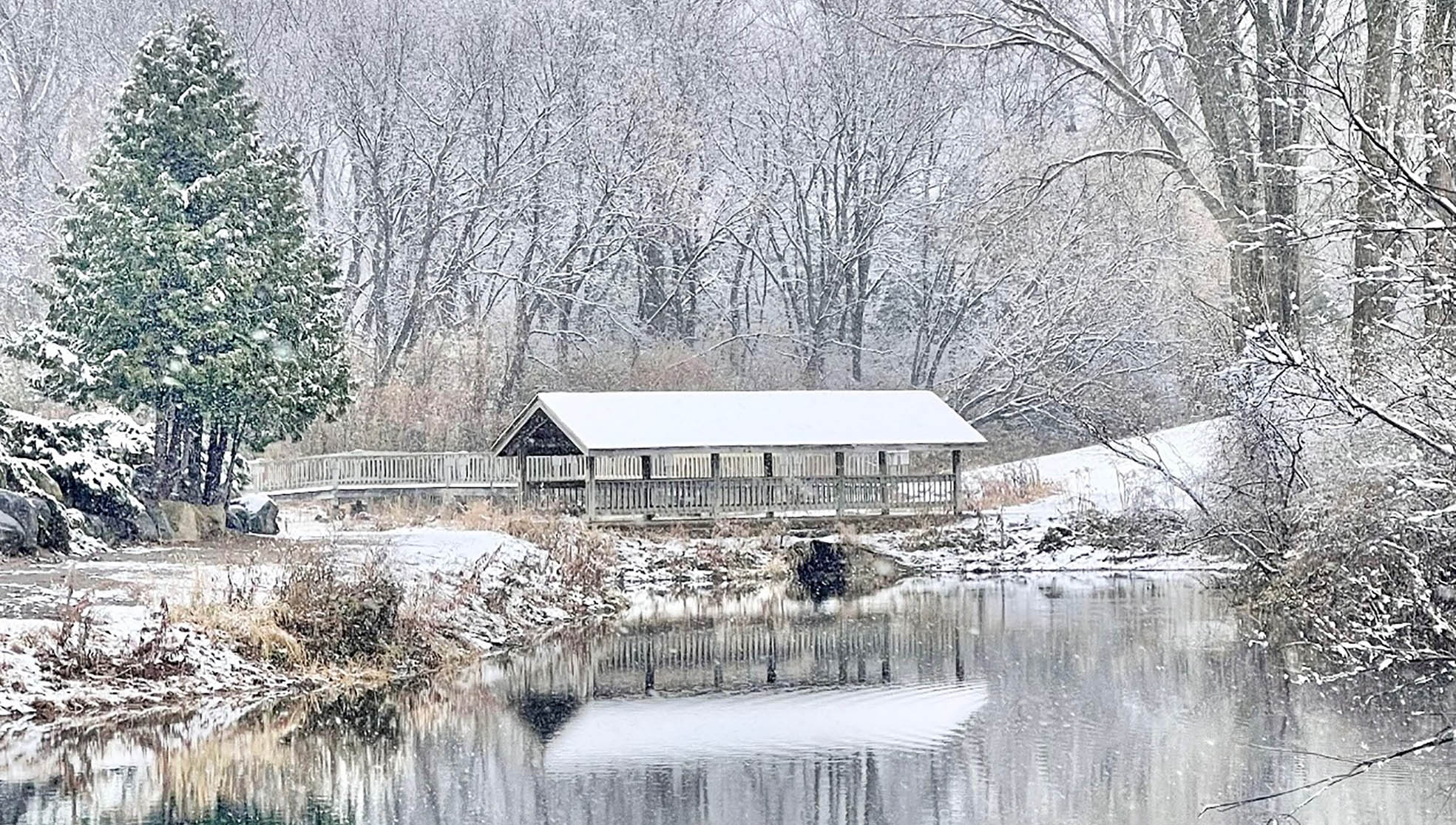 News & Notes (photo by Amy Larson)
Spring Election – April 4, 2023
Town positions on the ballot are your Town Chairperson and two supervisor positions. In-Person absentee voting will be March 21—March 31 at Town Hall between 9:00—4:00 Mon-Thurs and 9:00—noon Fri. 24th and 9:00-5:00 Fri. 31st for the April 4, 2023 Spring Election.
State Referendum for April 2023
Please take a moment and check your voter information on the statewide MyVote.wi.gov website.
Spring Cleanup – May 20, 2023
No fee for: furniture, mattresses, small auto parts (no batteries or oil), carpet, small appliances, toilets, sinks, and fluorescent bulbs.
Resource Solutions Fee Schedule: check payable to the town Burke or cash exact amount only!
CPU's, Keyboards, Laptops, Cords, Modems, Circuit Boards, UPS, Power Strips, Scanners, Printers, Small Copiers, Vacuums, Phones, Tablets, Fax Machines, VCRs/DVD players, Networking Equipment, Stereos, Receivers: NO FEE
 Televisions and Monitors:
29" & under                                                                                                    $20 each
 30"-49"                                                                                                           $40 each
50"+/Wooden Console/Projection                                                            $60 each
Microwaves                                                                                                     $15 each
 Stoves, washers, dryers, water heaters, lawn mowers (no oil or tires) $25 each
 Air conditioners, dehumidifiers, dorm size refrigerators                       $20 each
 Large refrigerators, chest freezers                                                               $35 each
Property Tax Bills and Receipts
Tax bills and receipts can be found online at AccessDane .
Choose how you wish to search (name or address). Enter less information rather than more.
Choose the current parcel if you see many listed. Verify the owner name.
When parcel page opens (map on top right) look below map for blue TAX INFORMATION banner and click on e-bill. Remember you are looking for the 2022 tax bill that is due by January 31, 2023.
You can PRINT a copy of your bill and, after February 28, you are able to print a receipt.
CONSTRUCTION: Reiner Road will be under construction during the summer of 2023 with road closures. Also, the Burke Town Hall Park and office parking lots will be repaved. Dates unknown at this time. Felland Road will be under construction from Sanctuary Dr to Autumn Lake Pkwy  March 27 to May 19 with road closures.
Community Room
The Town is renting out the community room once again. Look to the bottom right hand side for the applications for the Community Room or the Shelter.
Pellitteri 2023 Calendar
2023 Yard Waste
Yard Waste will be picked up by Pellitteri the week of April 24-28, May 30 – June 2, July 10-14, September 11-15, October 23 – 27, and November 20-24. Yard waste and grass clippings must be on the curb by 6am Monday morning and must be placed in either a reusable container, compostable bags, or in plastic bags (not more than 32 gallon size). Plastic bags should be left open, untied. Loose yard waste or yard waste on tarps will not be collected. Contaminated bags or containers will not be collected.
2023 Brush
Brush will be picked up by Barnes, Inc the first week of each month of May 1, July 3, September 5, and November 6. Brush collected must be on the curb by 6am Monday morning and will be limited to material 10′ in length and not exceed 6″ in diameter and one pile per home. Pile will not exceed 4'X4'X10′ in size. NO yard waste, tree roots, root balls, stumps, or logs larger than 6″ in diameter will be collected.
Burn Permit http://lifesafetymanifesto.blogspot.com/
Newsletter
If you wish to receive your news (including the newsletter) by email, send us an email to get on the list. We will only use it for Town related information such as trash pick up changes, road closures, and yard waste pick up reminders.
A Little History
The Town of Burke officially began in 1852 when it separated from Windsor. Burke was named for Irish statesman Edmund Burke, as most of its original residents were Irish. The town is set to be annexed by the City of Madison, the Village of De Forest, and the City of Sun Prairie in October 2036 giving the Town 185 years of history. 
History of Burke According to John Douglas